Finally a quiet weekend with no apartment viewings. We are
still
looking for a place and it kind of sucks. On the plus side, I used this free time to update the shop with some semi new items that I just haven't had time to add yet. Including these two necklaces: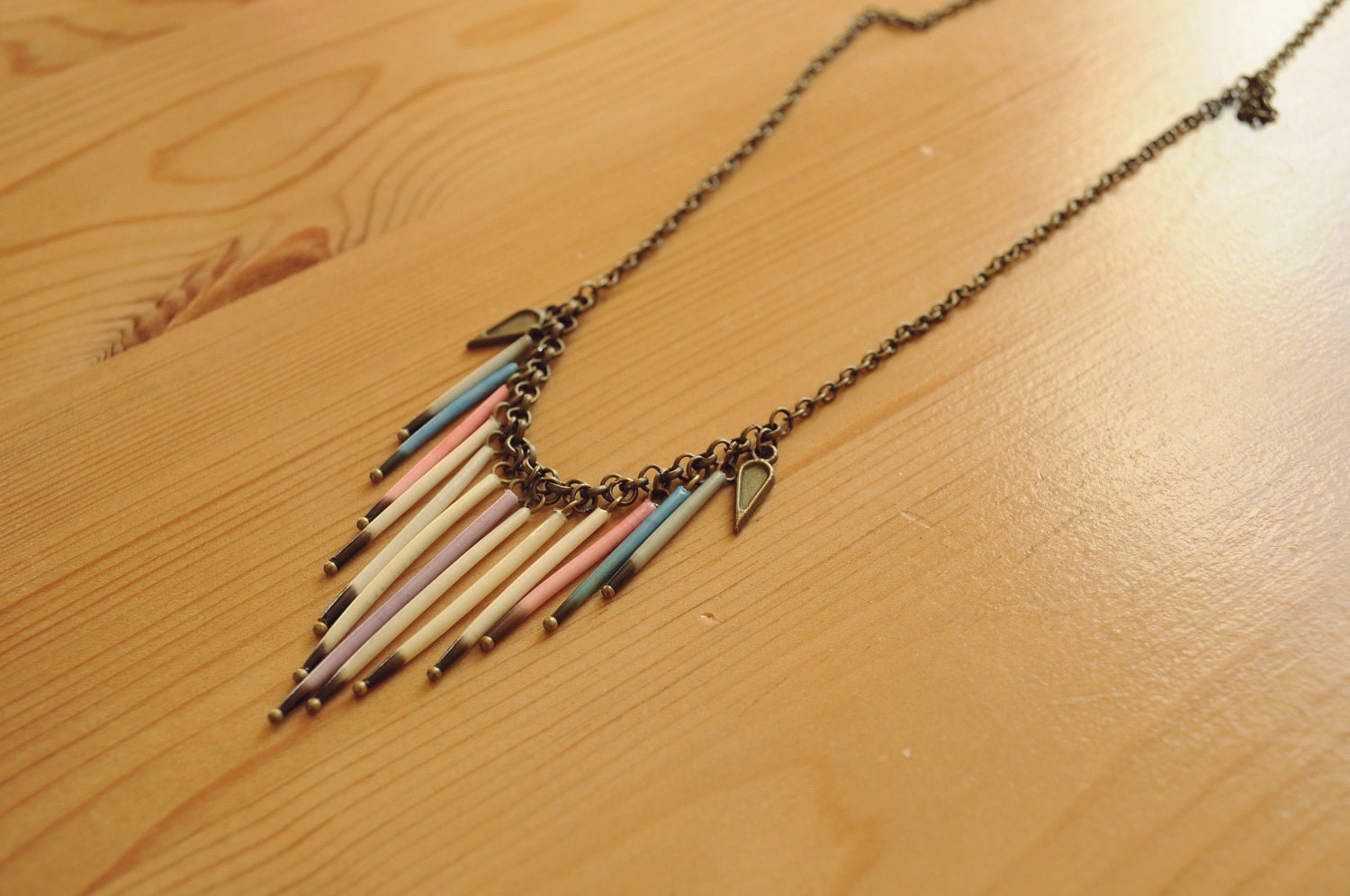 A pastel version. I hope this doesn't sell so I can keep it.
I noticed a spike in traffic today and saw that I was featured on a
blog
this morning. I want to thank Cécile from
The Beauty & The Geek
on doing a haul video on my stuff. I really wish I had paid more attention to my French lessons now...