The chevron necklaces are
back in stock
! Look at all the pretty colours: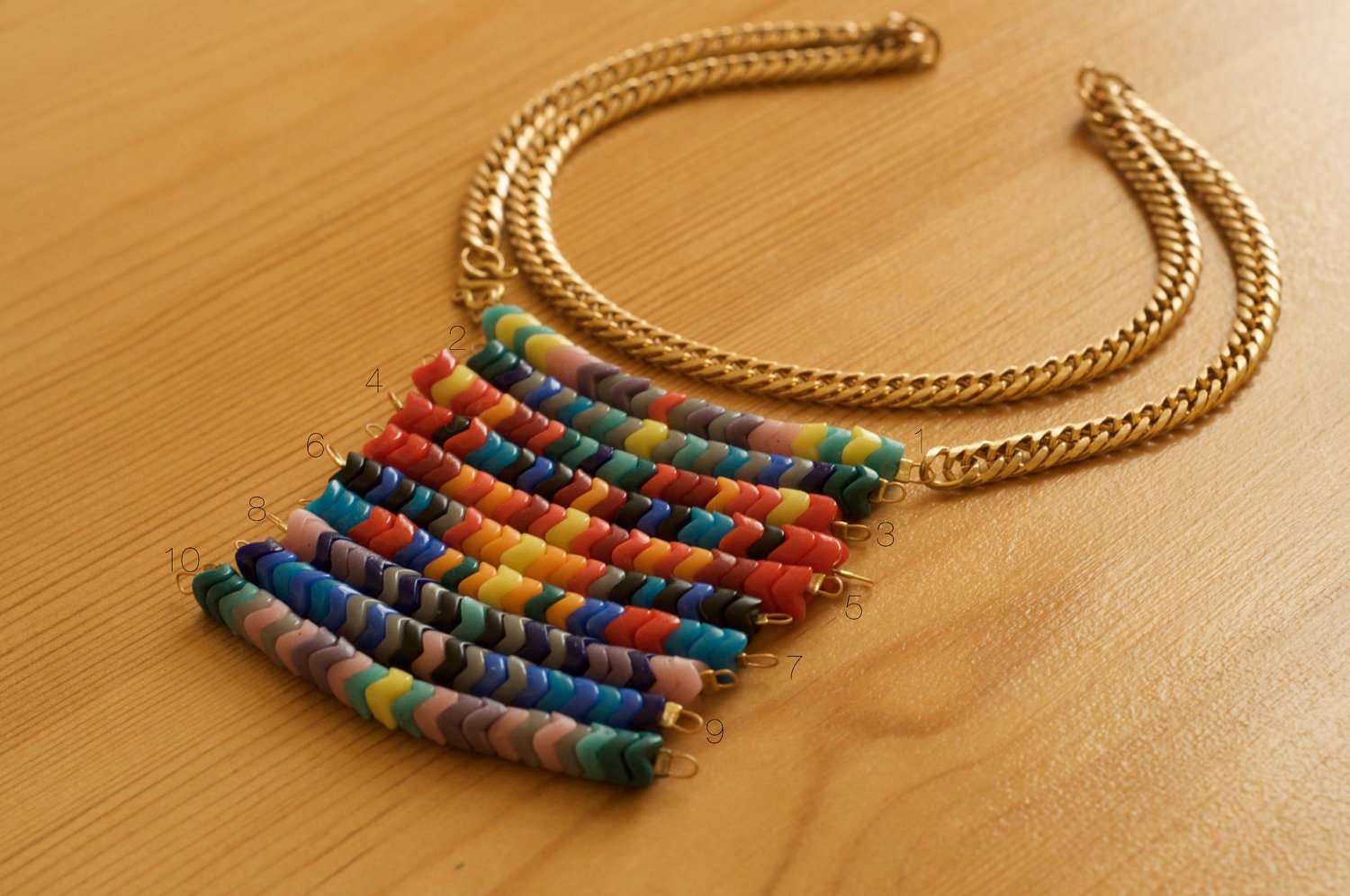 10 new colour combinations and all
I've been started work for two weeks now so busybusy all day errday. I'm working for an internet gaming company as a campaign manager...gotta bring home the bacon some how!
As for the apartment hunt...we are
still
looking. We have a wohnungsbesichtigung (aka flat viewing) in 2 hours and I'm hoping that it works out. Commuting to work is tiring and the cats are still fighting. I wish there were more hours in a day, I need to start working on more colourful quill necklaces and earrings.