Back in Ottawa for my last week in Canada. I've been been scrambling around seeing friends, selling furniture, getting a visa, dealing with my cat and tying up loose ends at work. I still can't believe that I'm leaving in 6 days. It's been a pretty numbing experience so far, I wonder when I'm going to crack.
I finally found some free time and made some new earrings yesterday.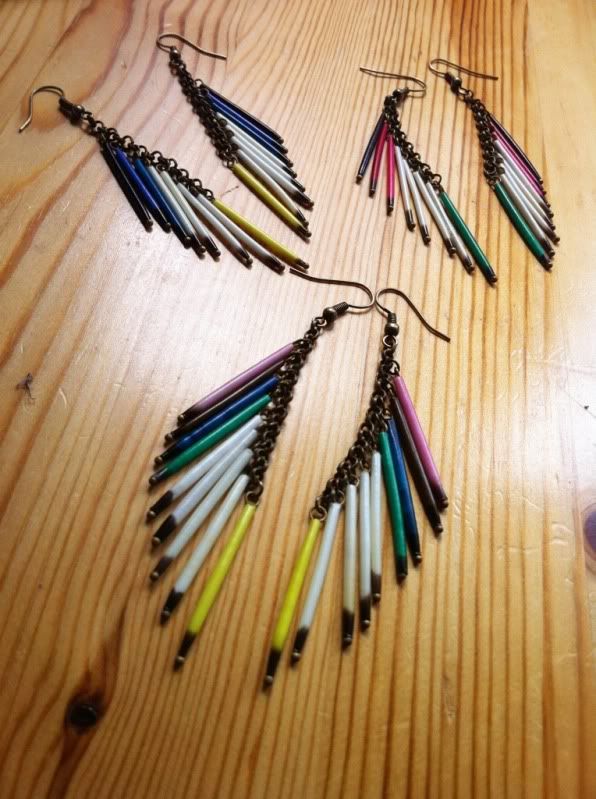 I forgot my dSLR so this cellphone photo will have to suffice.
Don't even ask me about the availability of these. Probably some time next month after my move. I'm going to make some colourful necklaces tonight so expect to hear about them soon.